Store owners respond to plastic waste collection, "living green"
17/11/2023
At 25 garbage collection points under the "Creating a Green Future" campaign carried out by J&T Express, images of many people carrying plastic waste bags to participate in the program show positive changes in the community. about awareness and action to protect the environment…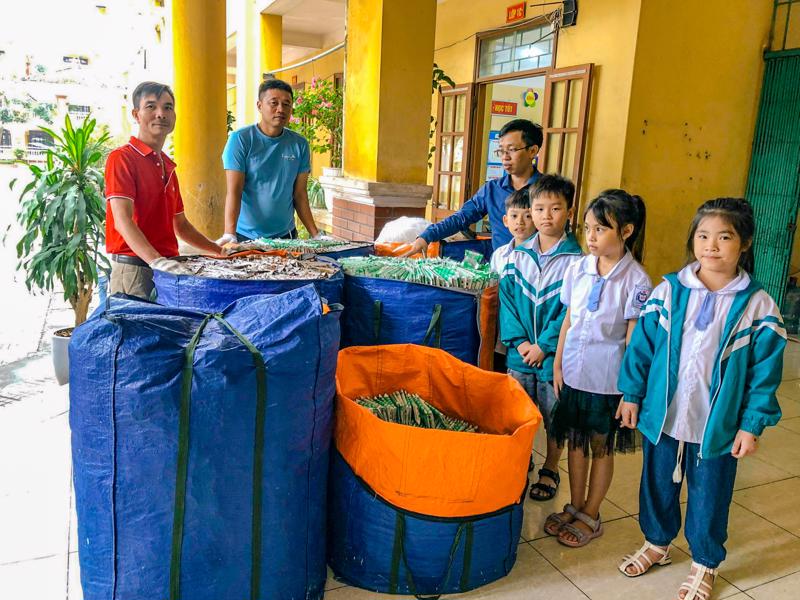 25 WASTE COLLECTION POINTS, CONNECTING SMALL ACTIONS TO CREATE BIG CHANGES
Online shopping trends and increased household spending on food and beverages are creating key growth drivers for packaging products plastic. Every day, every online store throws away a lot of plastic bags and product packaging, and every restaurant also throws away thousands of plastic cups and bowls. Consumption of single-use plastic products has been seriously affecting the living environment.
As a bridge between sellers and buyers, understanding the serious impact of plastic waste on the environment, this November, J&T Express officially launched the campaign "Creating a green future" with the companion of the Center media of the Ministry of Natural Resources and Environment, to encourage communities to collect waste to recycle them into valuable products. By placing 25 waste collection points in Ho Chi Minh City, Hanoi, and Bac Ninh, J&T Express creates opportunities for traders and individuals to participate and spread the spirit of environmental protection in the most practical way.
Participants only need to clean and classify used plastic products such as plastic bottles, plastic boxes or milk cartons, etc. and bring them to gathering points from 7:00 a.m. to 7:00 p.m. on weekdays. Since its implementation, the program has been well received by many individuals such as store owners, small traders, traders, and businesses. Ms. Linh An, owner of a restaurant in Hanoi also said: "As soon as I learned about the program, I immediately encouraged surrounding store owners to classify trash and bring it to the collection point. I hope meaningful activities like this will spread widely and contribute to protecting the environment." The campaign also spreads to many students and future generations who are willing to contribute their small part to making the planet greener. Hoai Lam, a student at Phu Lam 1 School, Bac Ninh, carefully washes and folds used milk cartons every day to bring to the collection point at school.
Ms. Loan – representative of Gathering Point No. 13 said that every day, she and her colleagues welcome dozens of people bringing plastic items. "Just a few days of implementation, the amount of plastic waste is rapidly increasing. If there is a lot of trash, our work is more difficult, but everyone is happy because they can do something meaningful."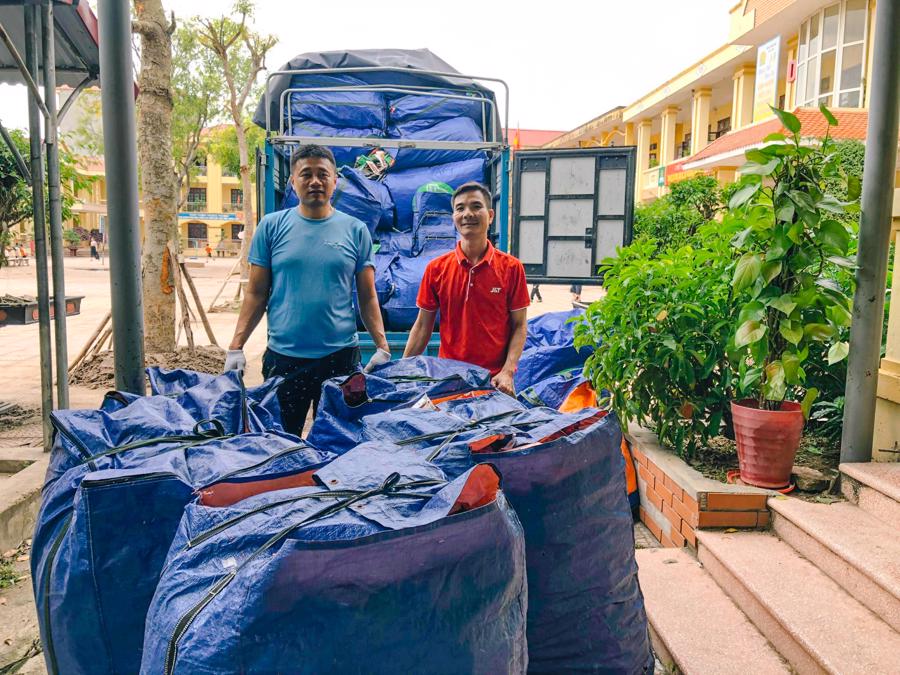 JOURNEY TO "REVIVE" PLASTIC A NEW LIFE
All plastic waste after collection and classification at the gathering center will be transferred to Lagom Vietnam (a unit specializing in waste collection and recycling) for recycling. Recycled into 10 sets of high quality tables and chairs to donate to 5 schools in the city. Hanoi, City. Ho Chi Minh City and Bac Ninh province in phase 2 of the campaign taking place this November. Recycled tables and chairs have good bearing capacity, termite resistance and are especially safe for users.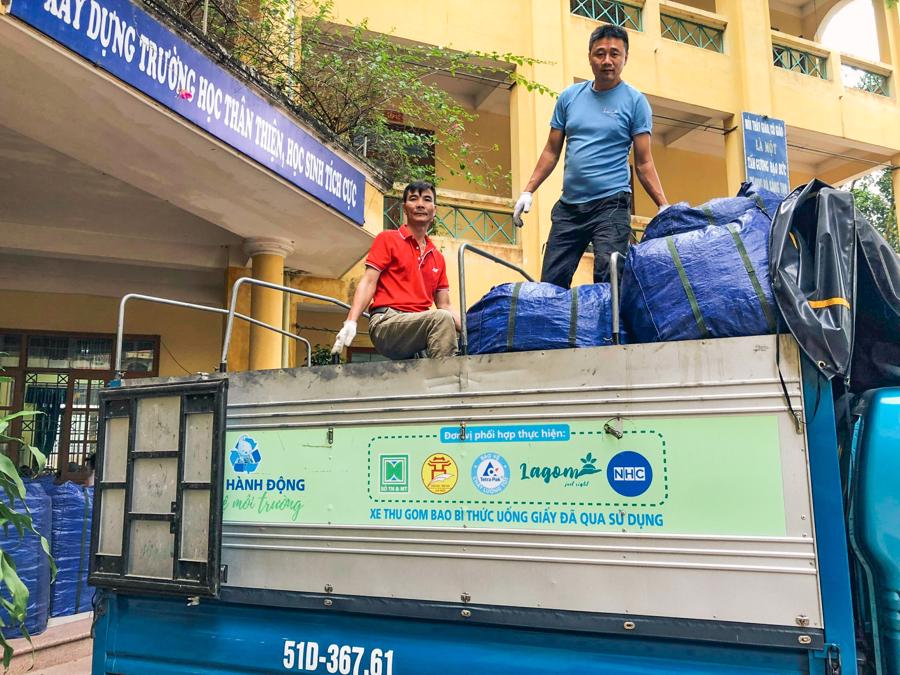 Mr. Phan Binh, Brand Director of J&T Express Vietnam shared, "Every discarded plastic bottle will become a burden on the environment, directly affecting our lives and future generations. Through the program "Creating a Green Future", J&T Express wants to spread the message of "green living" to the community, calling on everyone to "regenerate" plastic waste and give it a new life. more meaningful".
Environmental protection is one of the most important pillars of the sustainable development strategy that J&T Express has been consistently implementing for many years. Continuing implemented activities such as using AI systems to manage and process data; Building a JMS operational information management system to optimize routes to save transportation costs and fuel, using 3 million eco bags at transit centers nationwide. In order to limit the impact on the environment,… the "Creating a Green Future" campaign is the next step of J&T Express on the journey to realizing the goal of "greening" logistics.
Source: VnEconomy